This page is about the alternative personalities of S'fach (Gamegecko42) which he may use at roleplays.
NOTE: This page is no longer relevant, as S'fach died in a canon RP.
George is one of S'fachs alternative personalities that present themselves at starfleet roleplays.
George was the first Alter Ego that presented itself. Unlike S'fach who simply observes humans for amusement, George Cares for and shows empathy towards humans.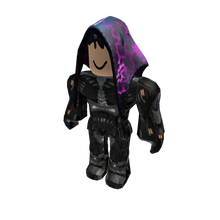 De'vron is one of gamegecko42's various alter-egos he uses at starfleet roleplays.
De'vron could possibly be the worst threat to starfleet. Unlike George, he takes joy in the torment of others. He sees the humans as a race of test subjects.